Special Offers and Packages
BeSafe Rate - Carefree Journey!
Book & Pay Now at the
Best Available Rate
and
Get Refunded in case of Cancellation!
Besafe Rate Cancellation Policy
The Besafe Rate guarantees cancellation due to unexpected events and offers up to 100% refund of the total accommodation, according to the Insurance Policy subscribed at the moment of booking.
Besafe Rate Payment Policy
The full amount of your stay will be charged at the moment of booking.
Taxes and service charges: 10% VAT is included. City tax are not included.
Download Terms & Conditions

Travel Without Thoughts - Book & Pay Now by blocking the Best Online Rate that makes your holiday safe, in case of cancellation FOR COVID and QUARANTINE We will refund you!
Offer Details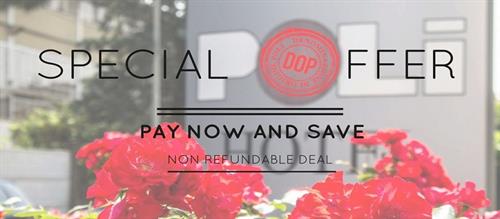 BEST WEB RATE! - NOT REFUNDABLE BUT EDITABLE - Pay now and get an immediate discount - READ THE CANCELLATION CONDITIONS
Offer Details
FREE CANCELLATION! - PAYMENT IN HOTEL UPON ON ARRIVAL
Offer Details
BOOK & PAY CASH SAVE -25% or pay by credit card with no discount
Offer Details